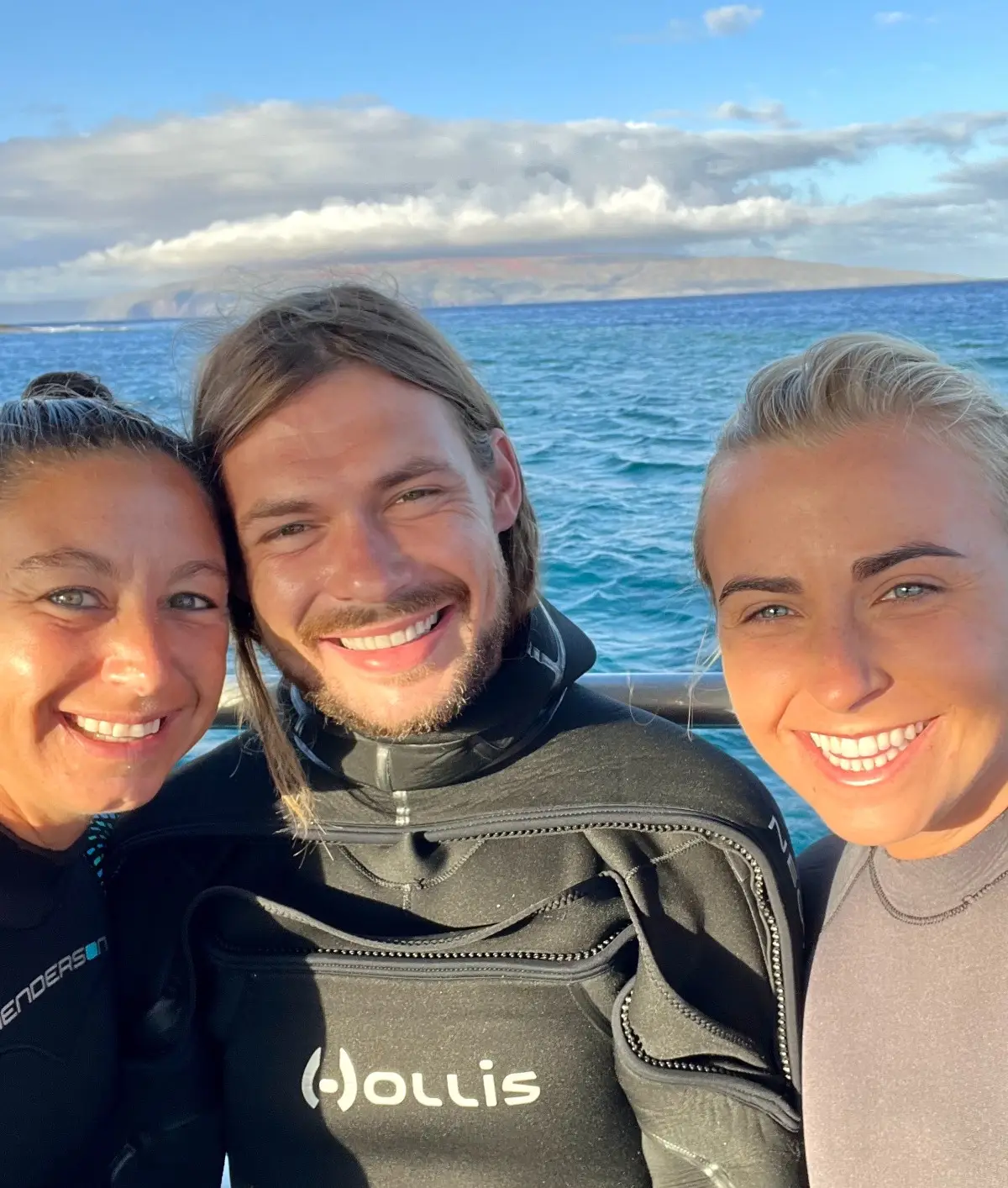 Emergency
Aloha to our dive family,
We are not sure where to begin. As many of you are aware on August 8-9, 2023 a fire ravaged Lahaina. We are among the many who have been affected by this horrific event. We experienced total loss of our business, Dive with Harmony, and the first ever Avelo Dive Center.
This little business was born out of love for the ocean and truly wanting to provide the best experience to divers as they explore the underwater world around Maui. We started out of our home during COVID, teaching the Maui community how to dive. This is also when we started offering FREE monthly ocean cleanup for the community. Then we moved up to a Sprinter Van. As our little business continued to grow we decided to get official space and built our own dive shop, our pride and joy, in May 2022. We poured blood, sweat, tears, and, quite literally, everything we had into our shop. 
We want to be completely transparent with this request:
Dive with Harmony, as it has been known, is gone. The devastation in Lahaina will take months if not years to recover, so near-future anything is not an option. We HAVE spoken with our landlord who assured us he plans to rebuild the building and that we can have our space back if/when the time comes.
Funds we receive will be used to help with the remaining debt from building our shop. Because we rented our space, we were unable to insure the extensive work and materials that were put into it.
Funds will also be used to help supplement our immediate loss of income. Our business was our livelihood. Any additional support will help us navigate this tough time as we determine what to do next.
We do not know what the future holds at the moment, but we hope to be able to dive with you all in some capacity in the future.
We are so grateful for the out pouring of love and support. For those of you who can and do donate, there are no depths to our gratitude. For those who cannot but wish they could, we understand and appreciate your continued support.
Mahalo,
Harmony and Dillon
P.S. We chose this platform instead of gofundme because apparently they charge the donors 15%.